1. Retail Profits: 43% retail profit
2. Personal Bonus : on retail sales of your personal volume
3. Volume Bonus: retail sales of your group volume
4. Leadership Bonus 
5. Gem Bonus: increased earnings on down line managers
6. Earned Incentive Bonus/"Car Plan": up to $800 per month
7. Charmane Bonus (Profit Sharing): share in a generous yearly profit program
8. Personal Development: learn new skills and attitudes
9. Exotic Vacations: earn trips around the world
You can increase your earnings if you  qualifying for differential  levels of the marketing plan.
First four level achieve  which means you rose toward to success  of  Forever Living Products Business:
1)Assistant Supervisor
As assistant supervisor you will earn 43%  retail profit+ 5%  bonus on all your personal orders. You have 30% discount all of your purchase. Also  you are now able to sponsor New Distributors  and form a distribution network.
To qualify for  assistant supervisor all you have to do is purchase at least 2 CC (Case Credit)  of products within any two consecutive-month period. (One Case Credits equal to $170 on new distributor price).
2)Supervisor
– When your group accumulates 25 cc in two  consecutive months, you are automatically moved to the level of Supervisor and you receive 43%  retail profit + 8% bonus on all your personal volume generated thereafter.
3) Assistant Manager
– When your group generates 75 cc within a two consecutive month period, you advance to the position of Assistant Manager; and your bonus on your personal volume increases to 13% + 43%  retail profit.
4) Manager
When the volume accumulates to 120 cc within 2 consecutive months, you become a Manager and start earning an 18% bonus on your personal volume + 43%  retail profit.
If  you  qualify for any  level of the marketing plan, you will never go back to a lower level  .
Forever Living Products pays all of its bonuses based on the retail price, so  it means more profits for you, because retail price is more  than you spend .
Look into your future and see what you want to become, what you want to accomplish, and how you want to live your life. Then shape that into your vision and act on it. One great way to make your vision more real is by creating your "Dreambook". A Dream book forces you to create concrete examples of what your vision is – extra money, cars, a house, education – whatever you believe your vision will make possible.
Forever Living gives for you chance to not only use the products as a costumer and improve your health ,but also maximize your income by developing your own business! Take your life into your own hands and be your own boss!
Teamwork with us to up on peak!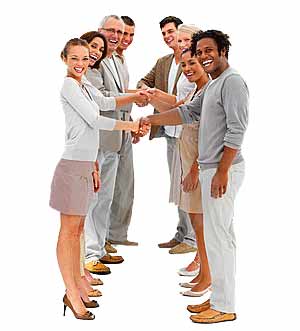 REGISTER / JOIN FOREVER LIVING BUSINESS